Have you rolled your clutch lately ?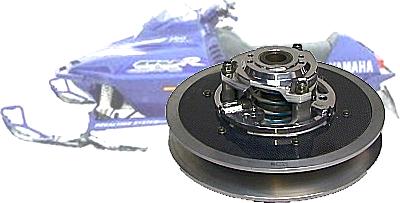 Yamaha

Turn your stock Yamaha clutch into a roller secondary without adding the extra pounds that the other manufactures put on. If you want a smooth shift on acceleration and a lightning fast back-shift then the Lightning Pro Roller Secondary is one of the lightest and most exact shifting clutches available.

Testing this clutch on our higher horsepower and modified sleds has shown its durability and strength. It's light weight design (additional weight is less than a stock helix) has its strength in key areas of roller contact instead of adding mass to the clutch. We use the finest composite bearing material available!!

An added benefit of the Lightning Pro Roller Secondary's design is the full shift-out for overdrive. No need to put on extra spacers, its built into the system even if you are using a stock or after-market helix, and in case you have and assortment of helixes already, there is no need to put them on the shelf, they will work on the Lightning Pro.

---
This is a machined system: This system requires you to send your secondary sheave to us for machining, or if you prefer, we will supply you with a print for this relatively easy machining operation. This system is designed for stock, high horsepower, and race applications. The roller ring assembly installs where the original clutch buttons were located.